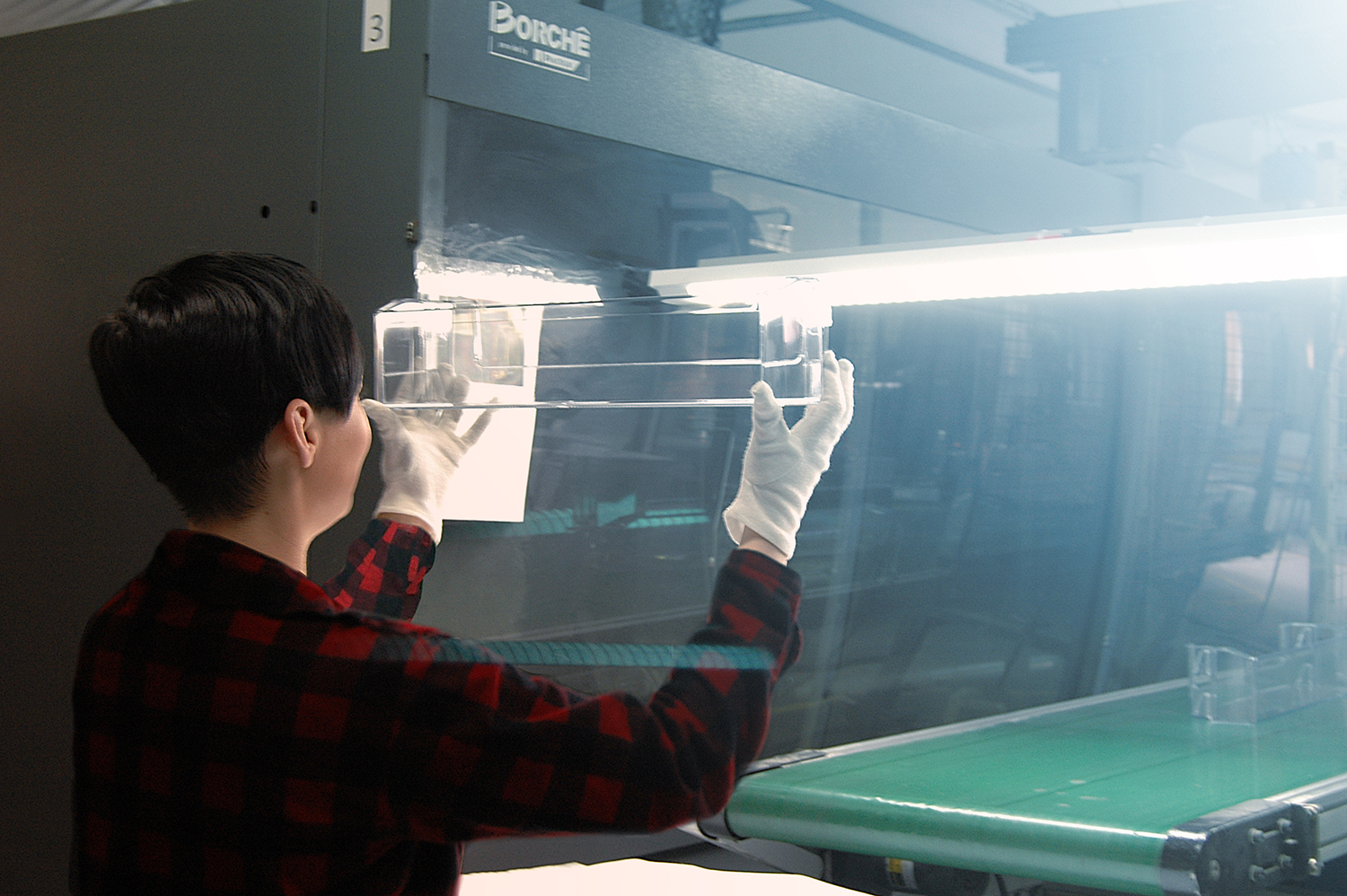 We produce medium and large components meeting very high technical and aesthetic requirements, formed by injection and blow molding. We process plastics such and ABS, PS, PP, POM, PET and PC.
We make use of the latest automated production equipment driven by servo-drive. This guarantees accuracy, repeatability of position, energy efficiency and quiet operation. Our qualified staff supervise the use of equipment, ensuring it is fully functional and kept in constant readiness.
Gas assisted – injection
We possess facilities for gas-assisted injection molding. Parts injected with gas are characterized by improved mechanical strength, reduced weight of molding and high aesthetics. The set of compressors enables obtaining a high pressure of injected gas (up to 300 bar). Independent controllers operating with three valves allow the simultaneous injection of gas on several machines. Included nitrogen generator enables us continuous production, without relying on external supplies of bottled gas.